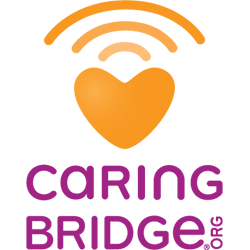 CaringBridge
At Minnesota Hospice, we believe in effective communication amongst all family members and caregivers. Minnesota Hospice offers the CaringBridge website to integrate your care team and ours. Through private, online communities, CaringBridge allows you to create a free personal website to quickly share updates about your own or someone else's health journey. Your personal CaringBridge website gives you a centralized, private location to share health updates and request help.
Some of the Benefits of Using CaringBridge:
Share news and updates with everyone at the same time
Communicate in a private, ad-free place
Receive emotional strength and support
Allows your hospice team to easily share information about our visits
The CaringBridge is a private, safe and secure website that is easy to set up. The Minnesota Hospice team can help with any questions along the way or visit the CaringBridge website at https://www.caringbridge.org/
About Us
All people deserve love, compassion, and dignity at end-of-life. At Minnesota Hospice, we strive to empower people to live life as fully as possible on their terms. Our team is filled with experienced professionals dedicated to walking with you during this part of life's sacred journey. We provide the highest level of hospice care possible to help people find meaning, purpose, love, and beauty in living before departing life peacefully.
Contact Us
For More Information or to Schedule a Free Consultation